Meet Our Pastor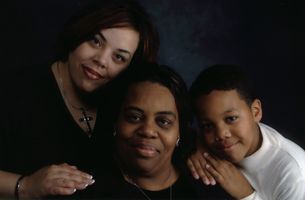 meet pastor Bev
Pastor Beverly Freeman and several of the other ministers at Victory Temple are products of the Saint Paul African Methodist Episcopal Church of Dallas, Texas. Through the ministry of the Saint Paul Church, they came to know Jesus Christ as Lord and Savior and were called and nurtured in life and ministry.

Pastor Beverly Sherri Freeman celebrated her 30th year in ministry during 2014. She was licensed to preach in 1984 at the St. Paul AME Church, Dallas, Texas under the pastorate of the late Rev. Dr. Drinkard Timms, Jr. Ordained an Itinerant Deacon; July of 1987 in Philadelphia, Pennsylvania during the Bicentennial Celebration of the African Methodist Episcopal Church. And in 1989, she was ordained as an Itinerant Elder. She serves as the Founder and Pastor of the Victory Temple Christian Life Center.

Pastor Freeman is a native of Dallas, Texas (Sunny South Dallas that is); has one daughter (Rosalind) who is pursuing her Doctoral studies, an adopted, god-daughter (Dr. Annette Okai, M.D.) and the joy of her life, her grandson (Reggie). Pastor Bev is a product of the Dallas Independent School Distict although her early childhood training began at the Saint Anthony's Catholic School. She earned an Associates of Applied Science Degree in Computer Science and a Bachelor of Business Administration Degree in Management. And has also completed post-graduate studies at several Theological Seminaries. Before becoming a full time Pastor, she spent 22 years in Information Technology and Management with University Computing Company (UCC), UCCEL Corporation, Computer Associates and Fidelity Investments.

In 1994, Bishop John Richard Bryant appointed her as the 10th Episcopal District Director of Worship & Evangelism. In that capacity she served as the first and only female Episcopal Director in the African Methodist Episcopal Church for ten years. While serving the AME Church she traveled throughout West Africa, the Republic of South Africa, Namibia, and Swaziland. In addition she journeyed to Israel with the World Methodist Council and also preached throughout the Caribbean. Her 22-year career in Information Technology and Management also precipitated extensive travel throughout the U.S. and Europe.

Among her honors and civic affiliations:
Featured in Our Texas Magazine -- "The Calling/Millennia Women"- March 2005
Honored as a Millennia Woman by the Governor and State Senate of Texas - 2005
Named "Woman of Color" in the field of Religion by Paul Quinn College - October 2000
Served on the Board of Directors of "Faith Focus Television" 1993-1999
- KXAS NBC5 - Greater Dallas Community Council of Churches
Proud member of the Delta Sigma Theta Sorority, Inc.
The African American Pastors Coalition of Dallas and the NAACP

Other special ministry events:
Live Broadcast on MORE FM 94.9 – Nassau, Bahamas

Served 10 years as a Chapel Speaker at Paul Quinn College –- Dallas, Texas

Twice featured as a speaker for the Dallas Black Academy of Arts and Letters "Black Preaching in the Literary Tradition."
Pastor Bev is committed to making a difference around the corner and across the nations. And
Victory is committed to Missions giving support to children and adults in Dallas, Arlington, Cedar Hill, Irving, Duncanville and Fort Worth along with supporting HIV Orphans in Swaziland, the Republic of South Africa and missions in Haiti, Ghana, Liberia, and Sierra Leone-West Africa.
Pastor Bev's Vision and Dedication is ushering in a new era of ministry for the Victory Temple Church.