Got Jesus?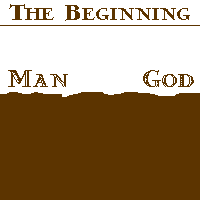 Who is THIS Jesus?

Some people claim he's a great teacher. Others say he's a prophet. Millions believe in him as Savior and Lord. THE question is who is Jesus to you?

The Biblical record of his life shows that Jesus was born to a virgin, lived a sinless life, taught throughout Palestine for about three and a half years, was crucified and then rose back to life three days later. The Bible says that more than 500 people saw him alive after his resurrection and many were still alive when the New Testament was written so they could an give eye witness account to the truth.

Hundreds of years before Jesus' birth, prophets predicted his coming. The Old Testament, written by many people over a period of 1,500 years, contains more than 300 such prophecies. All of these details came true, including his miraculous birth, his sinless life, his many miracles, his death and his resurrection—all this points to the fact that he was no ordinary man.

By his own account, Jesus claimed he had the power to forgive sins, to cast out demons, and to determine people's eternal destiny. He even declared he himself was God! Declaring that he was God so angered the religious and political leaders of his day that they had him crucified. They buried him in a borrowed grave, and three days later, he rose from the dead.

The resurrection of Jesus is what makes Christianity unique and radically different from Hinduism, Buddhism, Confucianism, Shintoism, Judaism, and Islam. In fact, the validity of Christianity hinges on the proof of the resurrection of Jesus. Because of His resurrection we can do nothing else but accept Jesus as Savior and Lord and receive his gift of love and forgiveness. Jesus is LOVE!
Psychologists have long known that every person has two great longings and inward needs. The first is to be loved, and the second is to love. But when pressures and heartaches come into our lives, many give up any hope of ever finding love.
The tragedy is that we often look in the wrong places to fill this deep, deep need and longing. Some substitute lust for love. Others pursue material things or superficial relationships - all in the futile attempt to fill a God-shaped vacuum in the human heart.
But there is good news! The Bible says, "For God so loved the world, that He gave His only begotten Son, that whosoever believeth in Him should not perish, but have everlasting life" (John 3:16). On the cross of Christ, God's mighty love was revealed and offered unconditionally to all who would be saved.
HOW CAN YOU KNOW?
Do you long to know this mighty love? Then I need to ask you the most important question you'll ever be asked: Do you know beyond a shadow of a doubt that God loves you, that your sins are forgiven, and that you are saved and on your way to heaven?
The great news is, you can know! Let us share with you how to discover the greatest Victory of all - It's as easy as A-B-C.
First, you must admit that you are a sinner. The Bible says, "There is none righteous, no, not one" (Romans 3:10). "For all have sinned, and come short of the glory of God" (Romans 3:23).
It is our sin that separates us from God and from fulfilling our deepest needs and longings. Sin is an offense against God that carries a serious penalty. According to Romans 6:23, "The wages of sin is death [eternal separation from the love and mercy of God."
You must abandon any efforts to save yourself. If we could save ourselves, Jesus' death would have been unnecessary!
Even "getting religion" cannot get you to heaven. The Bible says it is "not by works of righteousness which we have done, but according to His [God's] mercy He saved us" (Titus 3:5). Salvation is by God's grace, "not of works, lest any man should boast" (Ephesians 2:8-9).
Believe In Christ's Payment
What you cannot do for yourself, Jesus Christ has done for you! "But God commendeth His love toward us, in that, while we were yet sinners, Christ died for us" (Romans 5:8). He died on the cross for you and then rose from the dead to prove that His payment was acceptable to God. But you must acknowledge and believe this fact. "Believe on the Lord Jesus Christ, and thou shalt be saved" (Acts 16:31).
Confess Christ as Your Savior
Salvation is God's gift to you. "The gift of God is eternal life through Jesus Christ our Lord" (Romans 6:23). When someone offers you a priceless gift, the wisest thing you can do is accept it! This very moment, you can receive Christ's gift of salvation by sincerely praying this simple prayer from your heart:
Prayer of Salvation Dear God, I know that I am a sinner. But I believe that You love me and died to save me. Jesus, I believe You are the Son of God, you died on the cross to pay for my sins. I believe God raised You from the dead so I now turn from my sin and, by faith, receive You as my personal Lord and Savior. Come into my heart, take control of m life, forgive me, heal me, deliver me and save me. Fill me with the Precious Holy Spirit - In Jesus name I pray, Amen.
Prayer for Those Searching for Truth
Lord Jesus, you claim to be the way, the truth, and the life. Grant that I might be undaunted by the cost of following you as I consider the reasons for doing so. If what you claim is true, please guide me, teach me, and open me to the reality of who you are. Give me an understanding of you that is coherent, convincing, and leads to the life you promise. AMEN.


Prayer of Rededication
Lord Jesus Christ, I admit that I am weaker and more sinful than I ever dared admit, but through you I am more loved and accepted than I ever dared hope. I thank you for paying my debt on the cross, taking what I deserved in order to offer me complete forgiveness. Knowing that you have been raised from the dead, I turn from my sins and receive you as my Savior and Lord. AMEN.


Please write or email to let us know of your decision. We want to rejoice with you and send you some literature to help you get started in your Christian life.
Mailing Address
Victory Temple Christian Life Center
Duncanville, Texas 75138-0337


Phone
toll free 877.381.8799 / or 972.299.6285