What to Expect @ Victory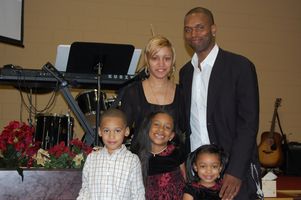 Welcome to Victory
These are more than just words of welcome with us because we know that we are more than conquerors and overcomers in Christ Jesus, we have the VICTORY in every area of our lives. As such we are dedicated to helping other people who know little or nothing about God and those who have walked with the Lord a long time achieve VICTORY too. We are not saying that life is easy, IT IS NOT. Life is filled with unexpected turns and challenges, but we know whoever you are and where ever you are in life, Jesus is the answer.
For all of life's questions, God has real answers. Real answers for Real problems.
You'll hear Real Truth for Real Life!

What time do you meet?
Sundays - 3:00pm / Online Campus Times Vary...(click Online Campus to view iChurch times)

How do I get there?
Meet us at 2701 William Brewster Drive in Irving. Click here for directions and a map to our church campus.
What should I wear?
Victory is not your usual Church. We do things differently. You can be real with us. You can choose real attire, t-shirts and jeans or dress up if you like, either is fine with us. We believe who you are, is more important than what you wear. The choice is yours.
Do I need to bring anything?
If you have one, you may want to bring a Bible so you can follow along with the message. If you don't have a Bible don't worry the Scriptures will be displayed on a large screen; a pen will come in handy for taking notes.
What is the service

like

?
We like real music - contemporary with a little old school mix, and our youth like to JAM. The sermons are really relevant and our people really care.

So come and see for yourself where "real folk" hang out, learn together and grow together. We meet Sundays at 3:00 p.m., see that's different already. You don't even have to get up early. Come and See what a difference VICTORY will make in your life.